Our quality promise
At Testo Industrial Services, customer orientation comes first - we are service providers with a passion. We are constantly developing for our customers, both in terms of the services we offer and our internal QM standards.
High quality standards
To ensure that you can rely on the quality of our services at all times, we are regularly audited by independent bodies and set our own high standards for our company.
We are proud of over 300 accreditations according to DIN EN ISO/IEC 17025:2018 for calibration procedures in our laboratories and at customer sites.
Testo Industrial Services maintains a quality management system in accordance with DIN EN ISO 9001:2015.
Well-founded training and regular advanced training extend and secure the competences of our employees, so that they can fulfil their tasks in the best possible way.
IT Security & Archiving: The IT security management of Testo Industrial Services is based on DIN EN ISO 27001, a corresponding certification is planned. We comply with the legal requirements for the storage of business documents. Our certificates are archived in PDF/A format on the Testo storage system.
Our occupational safety officer maintains a safe working environment for our employees, continuously monitors it and optimises it where necessary.
The quality of our services depends on each and every one of our employees. Therefore, quality must be lived equally by everyone in our company. In order to meet this responsibility, we provide suitable framework conditions and structures through our management system. All employees of Testo Industrial Services are aware of this task and tackle it together. This will ensure the quality of our services, customer satisfaction and the steady development of our company for the future.

Dr. Ulrike Isele
Head of Quality Management
Testo Industrial Services GmbH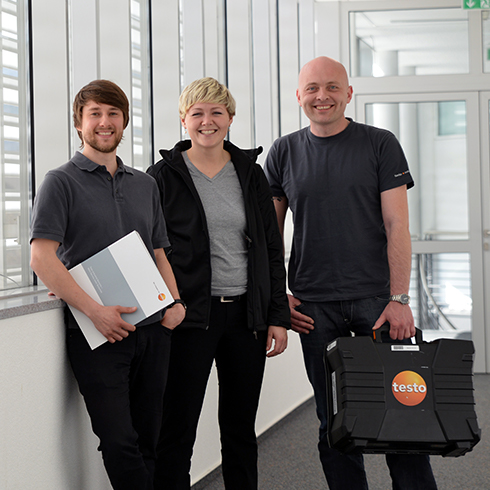 Broad service portfolio
Your tasks will be fulfilled by us with efficiency, flexibility and understanding of your individual requirements. Our Service offer is broadly diversified and covers numerous industries from the automotive to the pharmaceutical industry. We are specialists in the fields of calibration, test equipment management, qualification and validation.
Your contact person
Do you have any questions, or would you like to receive more information? We are pleased to assist you with all your requirements.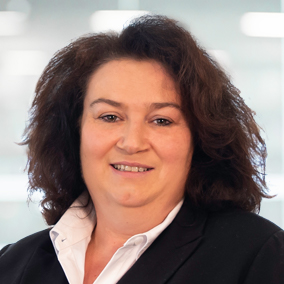 Dr. Ulrike Isele
Head of Quality Management
Further information & downloads