Testo Industrial Services – Proud part of the Testo Group
Be sure - testo gives its costumers certainty. Within the Testo group of companies, there is a suitable solution for every challenge. We bundle our expertise and can thus respond to the specific needs of our customers i a targeted manager.
For more than 60 years, Testo has been represented on all continents as the market leader in the field of measurement technology. The customer spectrum ranges from the local craftsman's business around the corner to the global pharmaceutical group. They all have to make important decisions for their work every day. And always then you can rely on the measuring instruments, solutions and services from Testo. After all, they ensure that foodstuffs are flawless, that a heating system functions properly or that compliance is met in the manufacture of pharmaceuticals. This not only increases the quality of products and services, but also saves time and resources.  
Testo Industrial Services originated in 1999 from the former calibration department of the parent company Testo. To this day, we maintain a very close relationship with Testo and the whole group. Besides Testo Industrial Services, the following companies together form the Testo Corporation.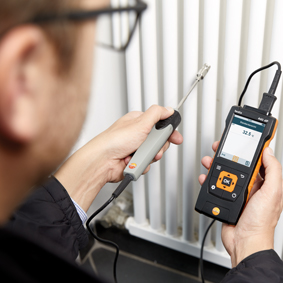 Are you looking for user-friendly measurement systems for your sector? Testo Instruments offers the ideal measuring instruments for everyday use. State-of-the-art. Fast. Reliable. Testo is breaking new ground for you in innovative measuring technology. Worldwide.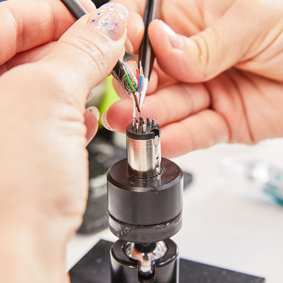 As measuring technology experts, our colleagues at Testo Sensor have specialized in the development and manufacturing of customer-specific temperature probes. As a skilled partner and OEM supplier, they deliver the complete package: the technical solution, the necessary quality, the appropriate supply logistics and the right price.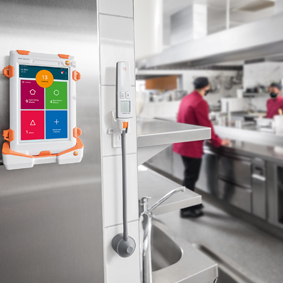 Testo Solution combines innovative measuring technology with intuitively operated software and tailored services. These successful solutions allow you to noticeably increase your quality and meet your compliance more efficiently.