Calibration
Years of experience in measurement and calibration technology make Testo Industrial Services the ideal calibration service provider. Our full-service concept is reflected in our complete service portfolio.
The calibration and test equipment management of your measuring instruments make a significant contribution to increasing your manufacturing quality. These tasks are also required by many common standards such as the ISO 9000 series as well as industry-specific standards such as IATF 16949 or the EU GMP guidelines.
As a full-service provider in the field of measurement technology, Testo Industrial Services is the ideal calibration service provider. In addition to ISO/factory calibrations, we also offer accredited calibrations according to ISO/IEC 17025. Our 300 accredited calibration procedures within a wide range of measurement parameters characterize our service portfolio.
Increase the quality of your products and thus the satisfaction of your customers with Testo Industrial Services! We will be happy to advise you and create a customized offer.
Your advantage: Our competence
Increase in manufacturer quality
Avoidance of rejects and rework
Compliance with standards, guidelines and certifications
Audit security
Our special features
More than 300 accredited calibration procedures
Broad service portfolio in almost all metrics
Continuous further development of our portfolio
Manufacturer-independent calibrations
Insight into our laboratories
In our laboratories, we calibrate your test equipment independently of the manufacturer and with the lowest possible measurement uncertainties. We invite you to take a look at our laboratories and discover our extensive range of services for yourself.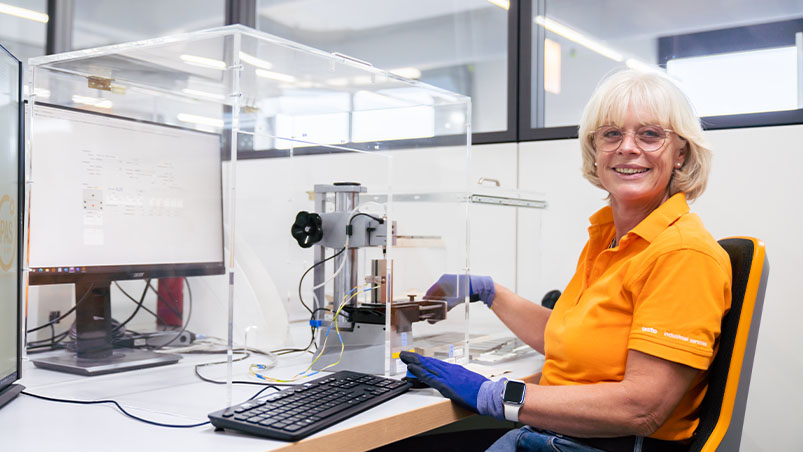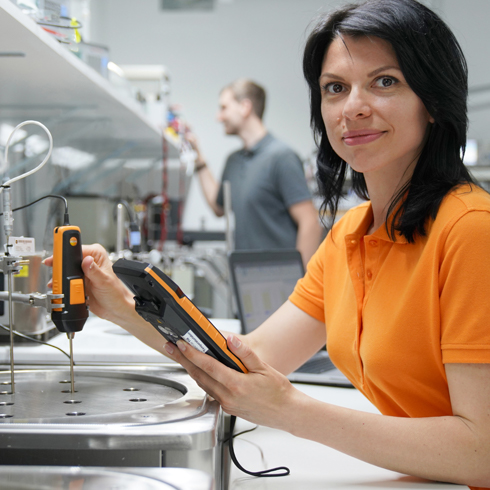 Our measured variables
Our accredited laboratories cover almost all measurands and offer you a unique portfolio from calibration to maintenance and repair.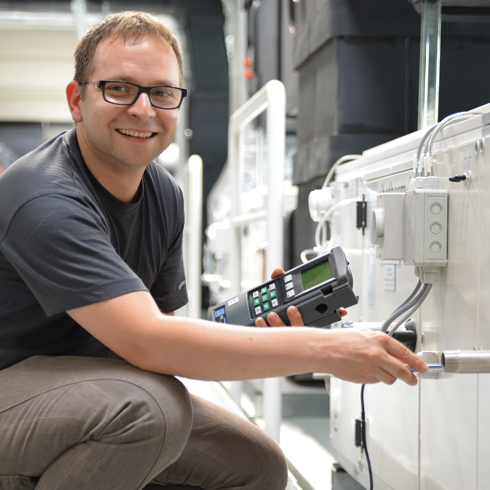 On-site calibration
You cannot spare your test equipment? We calibrate your test equipment, climatic chambers and test stands directly at your premises.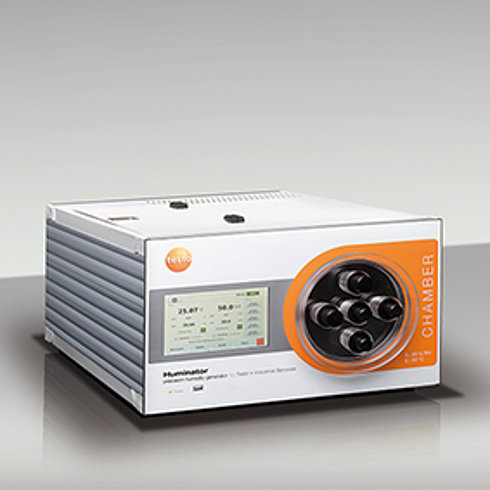 Calibration equipment
With our portable calibrators for temperature, humidity and pressure you can perform calibrations of your measuring instruments independent of time and location.