On-site calibration
We calibrate your test equipment and systems on your premises with professional competence and high-precision equipment. Our technicians and engineers are on duty for you throughout Europe.
You cannot spare your test equipment? Do you need maximum availability of your test equipment and depend on short lead times for calibration? We calibrate your test equipment directly on site.
Whether it's portable equipment, climatic chambers or test benches, we cover all your requirements with our broad scope of calibrations. From the calibration of standard length measuring equipment, to the calibration of special electrical measuring devices to GMP-compliant calibration in the pharmaceutical environment: Our comprehensive range of services enables us to provide traceable ISO/factory calibrations as well as accredited calibrations according to ISO/IEC 17025 at your site.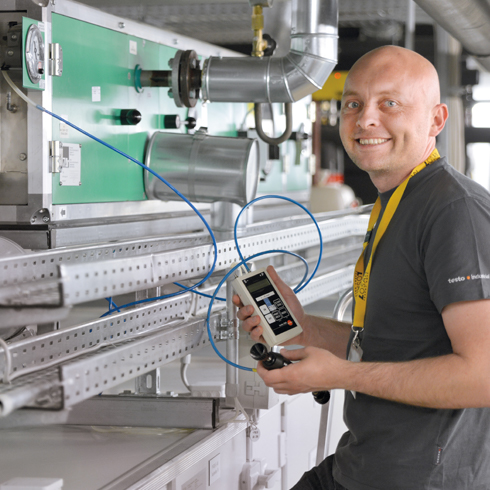 Calibration of test benches & stationary equipment
For safe processes and procedures, you need measurement technology whose accuracy and reliability you can trust. Regular calibration is a prerequisite for the quality of your products and systems. We at Testo Industrial Services calibrate all quality-relevant measuring points directly at your plants.
Calibration of stationary equipment in the GxP-regulated environment
Calibration of dynamometers, engine test benches, transmission test benches, individually developed test benches as well as environmental simulation chambers
Calibration of all quality-relevant measuring points on your stationary equipment, e.g. test bench for e-drives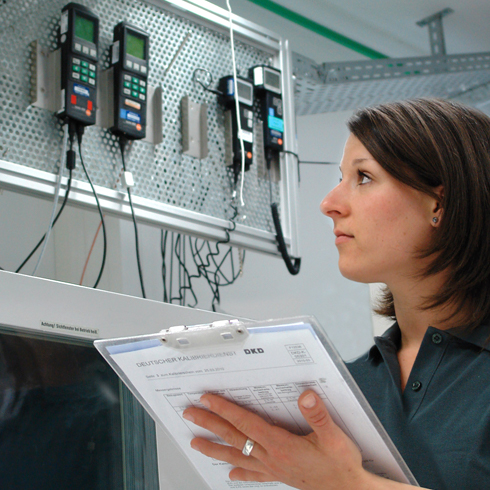 Logger for environmental conditions
We take over the calibration of your humidity and temperature loggers directly at your site and thus ensure some advantages for you.
No recording gaps and no downtime
No transport costs
Low administrative effort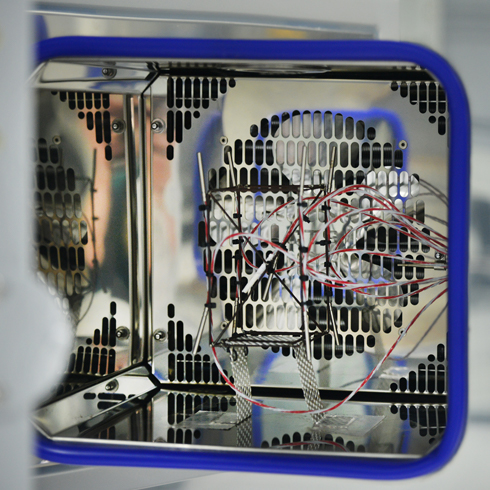 Performance testing of temperature and climatic chambers
In addition to your loggers and test benches, we can calibrate everything from small temperature test chambers to large climate chambers for environmental testing (e.g. from the automotive sector) directly at your plants with the help of our trained technicians and engineers.
Calibration of individual measuring points
Performance testing of the temperature/climate chambers
Verification of additional properties (e.g. inhomogeneity, stability of the characterization of the cabinet and possible effects on the test material in the cabinet)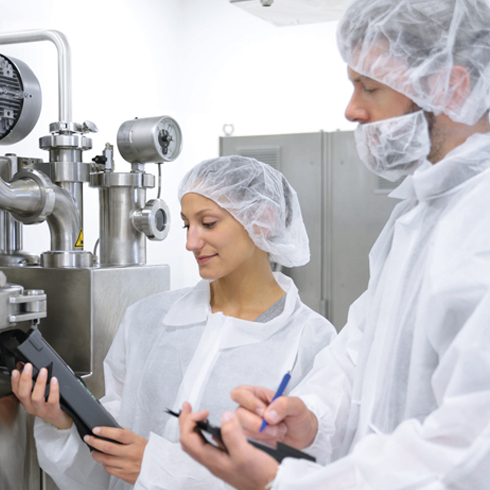 GMP-compliant calibration
In order to be able to fulfil your metrological tasks in the GxP regulated environment, we have more than 4,500 references and measuring systems available and thus cover almost all pharmaceutically relevant measured variables. Our GxP Services team knows the relevant standards and specifications in detail and supports you with know-how, the appropriate equipment as well as personnel resources to help you with your calibration tasks during peak times or in the long term.