Test equipment management with PRIMAS online - mobile access to your equipment data
The internet based test equipment management system PRIMAS online from Testo Industrial Services supports the assurance of your test equipment requirements. Even on the road you have access to your test equipment data with PRIMAS mobile.
The task of test equipment monitoring is to ensure and fulfil test equipment requirements. Therefore, a documented system is absolutely necessary in a company. By means of professional inspection equipment monitoring, defects in measuring equipment and their effects on the inspection process can be transparently displayed. Thus, a systematically documented test equipment monitoring has the aim to show the selection and functional efficiency of the used test equipment without any gaps.
PRIMAS online
PRIMAS online is a standard compliant, internet-based test equipment management system for Test equipment management and monitoring. In PRIMAS online you can manage your test equipment independent of location and time without additional software installation. You can call up, change, or create test equipment data at any time using your Internet browser. Calibration certificates and test equipment master data can be called up worldwide and at any time for the purpose of quality assurance.

Benefit from the numerous functionalities in our Test equipment management system PRIMAS online. From central master data maintenance to the determination of your individual notification level - test equipment management via PRIMAS online offers you numerous advantages. We would be pleased to give you an insight into PRIMAS online. Arrange an individual appointment with us today appointment with our PRIMAS experts. Use the free read access and get an overview of your test equipment data and certificates:
Your advantage: Our competence
Location and time-independent monitoring of test equipment
No software installation necessary due to web-based access
Automatic updating of your test equipment data and certificates
Central management of your test equipment and master data in one system
User-specific and individual access rights
Offline-capable: convenient further processing of data on the PC with PRIMAS mobile
One system - many functionalities
Keep track of the due dates of your test equipment and plan your calibrations in good time. You can maintain the calibration interval manually.
With the function Evaluation you can create extensive evaluations and to send them automatically.
The multiple change function allows you to edit the displayed number of pieces of equipment within a view from the test equipment results list without additional actions.
Assign write, read or certificate access rights to your employees and thus define areas of responsibility. The individual definition of escalation levels ensures the timely calibration of your test equipment.
In Primas online all changes (status changes, field changes, etc.) to equipment are recorded. Here you can always see who made the change and when it was made.
The Escalation Scenario function provides a graphical representation of your escalation settings. The "Temporal control" category visualizes the monitoring periods that apply to your company. Depending on the changeable due date, you can check for which period the respective escalation level is active. In addition, you can see to which person roles the messages are sent depending on the escalation level as well as view these messages.
For more information about the various functionalities in PRIMAS online please visit our help center.
PRIMAS mobile
PRIMAS mobile is a free extension of PRIMAS online and allows you to access your test equipment data and calibration certificates via mobile device. Test equipment can be scanned directly at the point of use to call up existing data (e.g. recalibration date, certificate, master data). Any abnormalities can be immediately stored on the digital notepad of the test equipment concerned and can be conveniently processed later on the PC.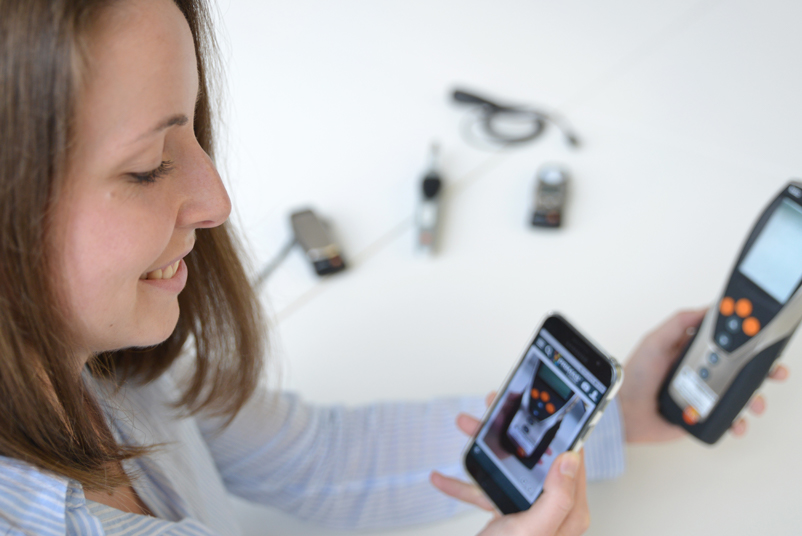 One system - many functionalities
By means of the scan function, test equipment can be scanned directly at the place of use using a mobile device in order to call up stored test equipment data. This function thus represents a practical alternative to the search for test equipment in existing databases.
All data collected with the mobile device is automatically synchronized and can be conveniently processed on the PC.
Don't wait until you are back at work. Use the digital notepad to record anomalies or information directly at the location of the affected test equipment.
Our test equipment management IT solutions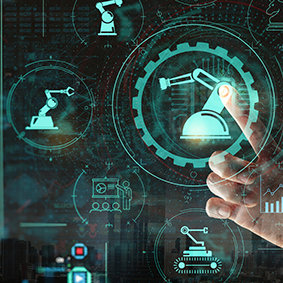 Your web service for automated data queries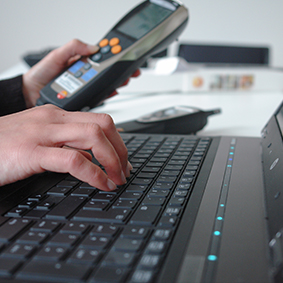 Automated data exchange between your MES/CAQ system and your calibration service provider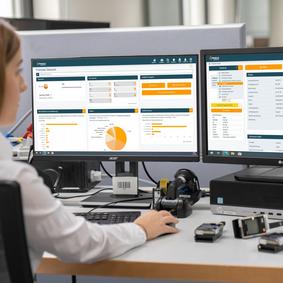 The validated test equipment management solution for GxP-regulated areas
Configure PRIMAS online according to your individual requirements: Reminder function, field labeling, access permissions and much more. This allows you to concentrate on your core business. Knowing your test equipment management is in safe hands.

Thomas Richter
Head of Test Equipment Management
Testo Industrial Services
Success stories
Here you will find an excerpt of our references in the field of test equipment management. The aim of the project at AUMA Riesterer GmbH & Co. KG was to establish the PRIMAS online test equipment management system and to merge AUMA Riester's order shop with Testo's systems.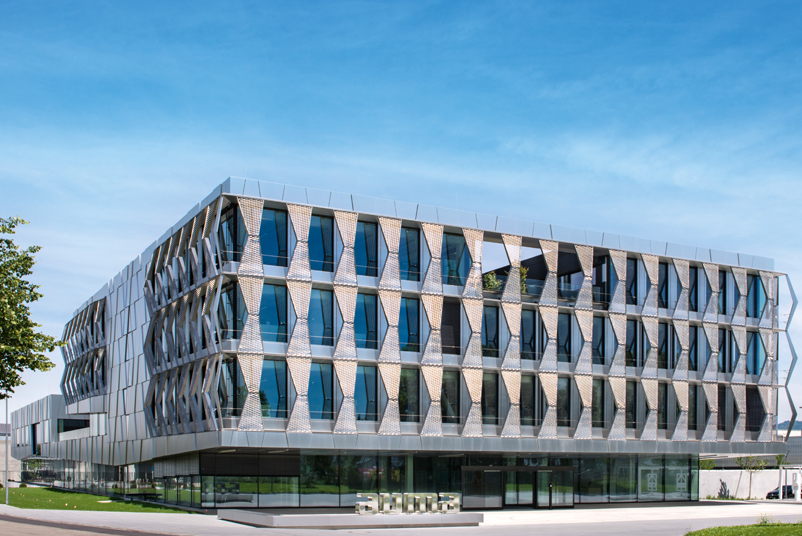 To read
We give you an overview of our test equipment management IT solutions as well as an implementation or realization regarding calibration and test equipment monitoring.