Calibration of high-quality EMC measuring equipment
Testo Industrial Services mastered the special challenge of high quality, complex electrical equipment from different manufacturers with its flexible solution, on-site calibration in the customer's own laboratory at Bosch Engineering Absatt.
Bosch Engineering GmbH is a 100 percent owned subsidiary of Robert Bosch GmbH. Around 1,400 people are employed across the sites in Germany, Austria, Japan and the USA. Bosch Engineering GmbH offers developments for vehicle and engine manufacturers and specialises in the individual adaptation of Bosch large scale production technology. Testo Industrial Services has taken over the complete calibration requirement for the EMC equipment at the Abstatt headquarters.
Bosch Engineering's goal was to have its high-quality EMC measurement equipment calibrated by a single independent calibration service provider. Short lead times, high quality and small measurement uncertainties at a good price were desired. One challenge was the calibration of the devices on site. Since the equipment is permanently integrated in the internal Bosch EMC laboratory, it was not possible to remove and ship test equipment.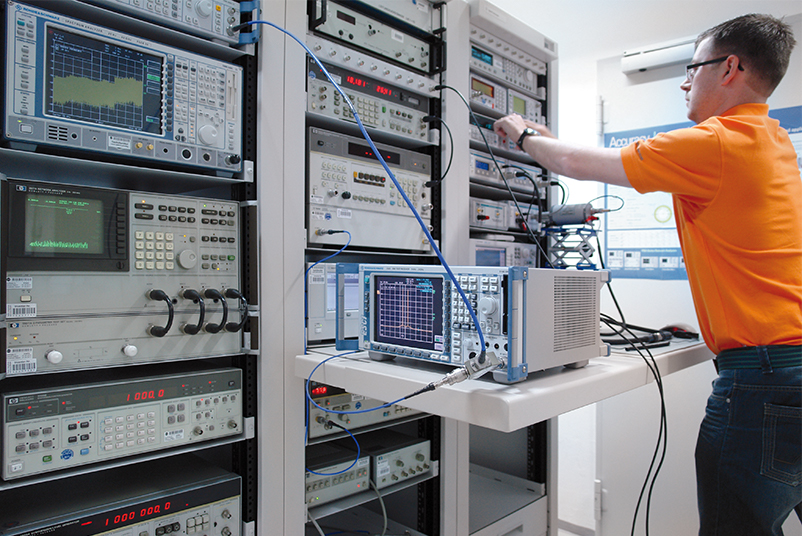 We, the Bosch Group, set ourselves high quality standards that determine our decisions and actions. In Testo Industrial Services we have found a partner who meets our requirements. Know-how, a broad calibration portfolio and an individual logistics solution are just a few aspects that we value in Testo Industrial Services.

Peter Seidler
Responsible for HF and EMC equipment
Bosch Absatt
Your advantage: Our competence
Calibration of the high-quality measuring/testing equipment of an EMC laboratory
ISO calibration according to accredited standards
On-site calibration in the Bosch Engineering laboratory
Calibration of measuring instruments of all manufacturers
Holistic support of the customer in the area of test equipment management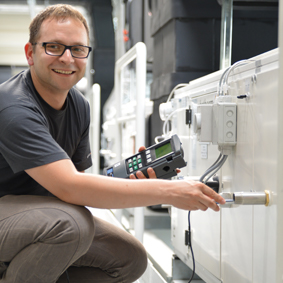 Mobile technicians and engineers are on duty for you throughout Europe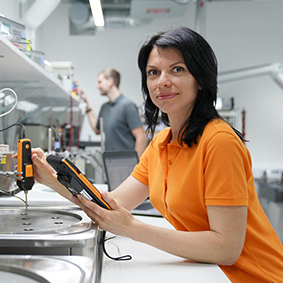 we calibrate almost all measurands, with over 300 accredited calibration procedures.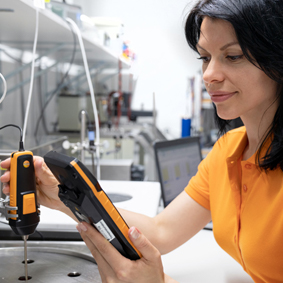 Your partner for calibration, test equipment management, qualification and validation